Double Glazed Windows Fittings
Striker plates as required, standard and also security striker plates.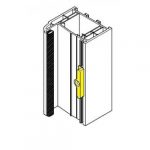 With a new frame part generation that is optimally matched to the new rolling shutter bolts TITAN family of SIEGENIA-AUBI is further upgraded. An outstanding feature of the new striking plates for plastic windows guarantees a high-strength , intelligent material combination of plastic and steel , which an attractive appearance and the industry unprecedented low wear . The optional undercut allows an additional level of security already in the standard keeper.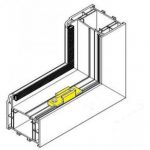 Also a special security strike plate for increased burglary protection beyond available, which creates the preconditions for a freely configurable burglar resistance up to WK2. For this purpose, it is combined with the comfort mushroom bolts, which reduces by its sophisticated design the adjustment effort in production, during assembly on site and in daily use.
The hardware combines a high level of operating convenience with extraordinary durability and security. It is available for all frame materials and the various window and opening types.